Let's Get to Work – Working Cincinnati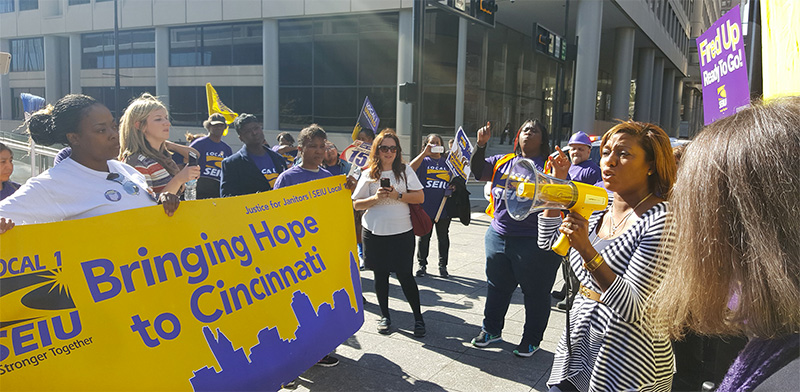 Cincinnati needs a 21st Century workforce. We must connect our current workforce to existing jobs with robust, multi-modal transportation. We also must attract middle class jobs of the future – in advanced manufacturing and green technology. Some citizens are being left behind due to circumstances out of their control. The unemployed can't wait. The time is now.
Multi-Modal Transportation: We must re-evaluate our transit system to meet the needs of employers and employees. As Mayor, Yvette will work to improve mobility and collaborate with others to develop a 24/7 regional transit system. One that connects people to existing job opportunities.
30 Minute Commutes: There are currently 75,000 jobs inaccessible by public transit. Our citizens need to be able to get to work in 30 minutes or less. Expanding bus routes and the streetcar to where the jobs are and into our neighborhoods is vital in connecting people to places.
Strengthen Regional Partnerships: We need to reinvest in our partnerships with the suburbs and county to leverage city transportation dollars.
Education and Opportunity: We must match training opportunities with current jobs, and ensure our workforce is prepared for jobs with middle-class wages.
Attract 21st Century Jobs: To grow opportunity, Cincinnati must be forward-thinking. As Mayor, Yvette will work to attract jobs of the future by prioritizing the preparation of Queensgate for middle-class employers.
Incentivize local hiring: Through the use of city tax credits and community-business partnerships, we must work with our new businesses to hire individuals that live in the neighborhoods where they are opening.
Second Chance employment: Cultivate partnerships between businesses and nonprofits to hire individuals with barriers to employment i.e. criminal records and homelessness, so that all Cincinnatians will benefit from our City's renaissance.