Strength in Neighbors
Focus on neighborhoods
"Each Cincinnati community demands attention and investment, but has unique needs. "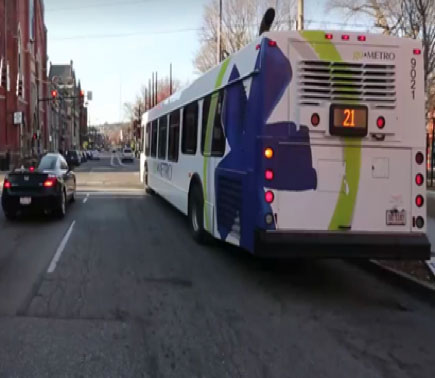 Cincinnati has many neighborhoods that have thrived in recent years, but too many communities have received little or no investment. Some may have great parks, but a struggling business district, while others have good retail but few recreational options. A thriving city is one where everyone lives in a healthy community with diverse amenities. This is a blueprint for our Administration and partners to follow. However, we know every community has unique needs and concerns. We need to do more to meet our neighborhoods where they are. Our neighborhoods can't wait; the time is now.
The 20-Minute Neighborhood Initiative
What is a 20-minute neighborhood? Yvette's 20-minute neighborhood initiative is the goal that every Cincinnatian would have access to all of their basic needs and services within a 20-minute walk from their doorstep. All of their daily needs and activities, from shopping to schools, parks and recreation to transit, would be accessible within their own community. Other cities have already adopted or are considering this model:
The 20-Minute Neighborhood Initiative is a new vision for Cincinnati. As Mayor, Yvette will work with our neighborhoods and the administration to plan, incentivize and implement policies and outcomes to create balanced, thriving communities across our city. Under her leadership, the city will:
Working with the Parks and Recreation Departments, ensure that every Cincinnatian has a renovated playground or green space within a 20-minute walk from their door.
Collaborate with community groups and the Department of Transportation & Engineering to ensure safe, well-lit pedestrian pathways from residential areas towards amenities like parks and shops.
Through Community & Economic Development, work with private partners to reinvigorate business districts as service-oriented community anchors.
Expand partnerships with Cincinnati Public Schools, Cincinnati Recreation Commission, and the Community Learning Center Institute to ensure school and recreational buildings become community anchors with multiple uses.
Work with the Department of Planning to ensure city incentives directly benefit residents of our communities.
Ensure a greater mix of housing options in our communities, allowing more Cincinnatians to benefit from stable growing neighborhoods.
Ready, Set, Go Plan
As Mayor, Yvette will ensure all neighborhoods rise together. Each Cincinnati community demands attention and investment, but has unique needs. As Mayor, Yvette will implement a Ready, Set, Go plan, so each neighborhood is set up for success.
Ready

: Our first priority is to ensure all neighborhoods are safe and clean. As Mayor, Yvette will ensure these communities receive targeted resources to improve quality of life for all residents (e.g., Lower Price Hill). This will be achieved through policies such as working with the Department of Public Services, Keep Cincinnati Beautiful, and Rumpke (where possible) to clean up and beautify communities, and implementing effective and equitable NEP programs.

Set

: For these communities, we must invest and activate. They will be prepped for success with foundational development and activation of community groups (e.g., Bond Hill). Community & Economic Development will work in close partnership with organizations such as Community Development Corporations and the Port Authority to align development priorities in these communities.

Go

: We must maintain and grow our flourishing communities. We can't ignore their success; these neighborhoods require maintenance for continued growth (e.g., Oakley). Under Yvette's leadership, the city will listen closely and respond to the voices of these communities, addressing concerns such as pedestrian safety, traffic flow, or ensuring sufficient community input in new development projects. 
Other Initiatives to Lift our Communities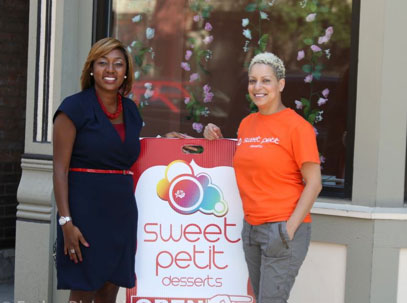 Yvette's neighborhood focus will also create opportunities in engagement, small business, and housing.
Civic Engagement Office ("CEO"): Yvette will establish a Civic Engagement Office at City Hall, giving everyone the opportunity to engage directly with city leaders. All citizens deserve to be heard, and as Mayor, Yvette will listen.

Small Business

: The corner store is the cornerstone of our communities. As Mayor, Yvette will work to strengthen small business. She will seek to incentivize and incubate small businesses everywhere, especially under-served neighborhoods, and make small business services more efficient at the city.
Housing: We must increase housing options for all. Yvette will review affordable housing programs, and ensure long-time community members aren't ignored during neighborhood growth.
Preserving Our History: Our history is our future. Cincinnati's historic buildings are one of our biggest treasures, and must be protected. As Mayor, Yvette will prioritize preservation through tax abatement programs and the Historic Conservation Board.